About
Lesbian Erotica

My blog is dedicated to the beauty of women. I post a lot of lesbian erotica (NSFW but not hard core), pinups (especially women in silk lingerie), celebrities and adult stars.

I have over 68,000 followers and get over 6000 views daily to the webpage.

I am extremely happy to receive submissions from models, photographers and artists (as long as they are not hard core and only of women). You are the creators and without you we would have no posts, so I really want to support you all!

I will also post gifs of my top 10,000 favourite lesbian scenes from mainstream TV, movies, web series, music videos, commercials, erotic films and porn films. These will not be in order, just randomly posted when I feel the whim. I will take requests.

As a full disclosure, I am MALE, British and live/work in London.

Please enjoy my small little tumblr world!
Matt :)

COPYRIGHT DISCAIMER:

I do NOT claim copyright ownership to any of the pictures/videos on my tumblr unless personal copyright is stated.

All the content comes from reblogging on tumblr, freely accessible content on the Internet or from my own collections, whereby I always attempt to acknowledge the owner/source.

If anything belongs to you and you do not want it here, please send me a message (via Submit) and I will remove it.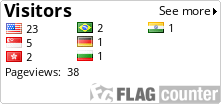 People I follow